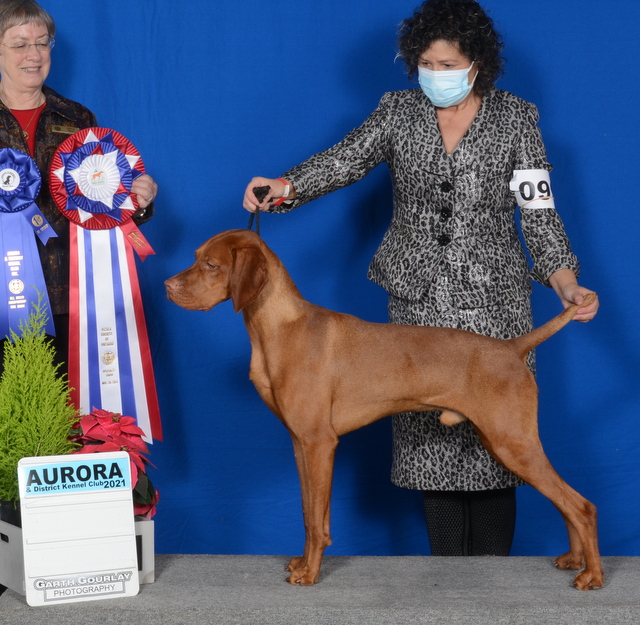 GrCH Ferngolds Empire of the Northern Dance FDJ
November 20 and 21, 2021
North has another Great Weekend. 
Best of Breed winner at the Canadian VSO Specialty.
Winner of Vizsla Canada Booster and a Group 1st.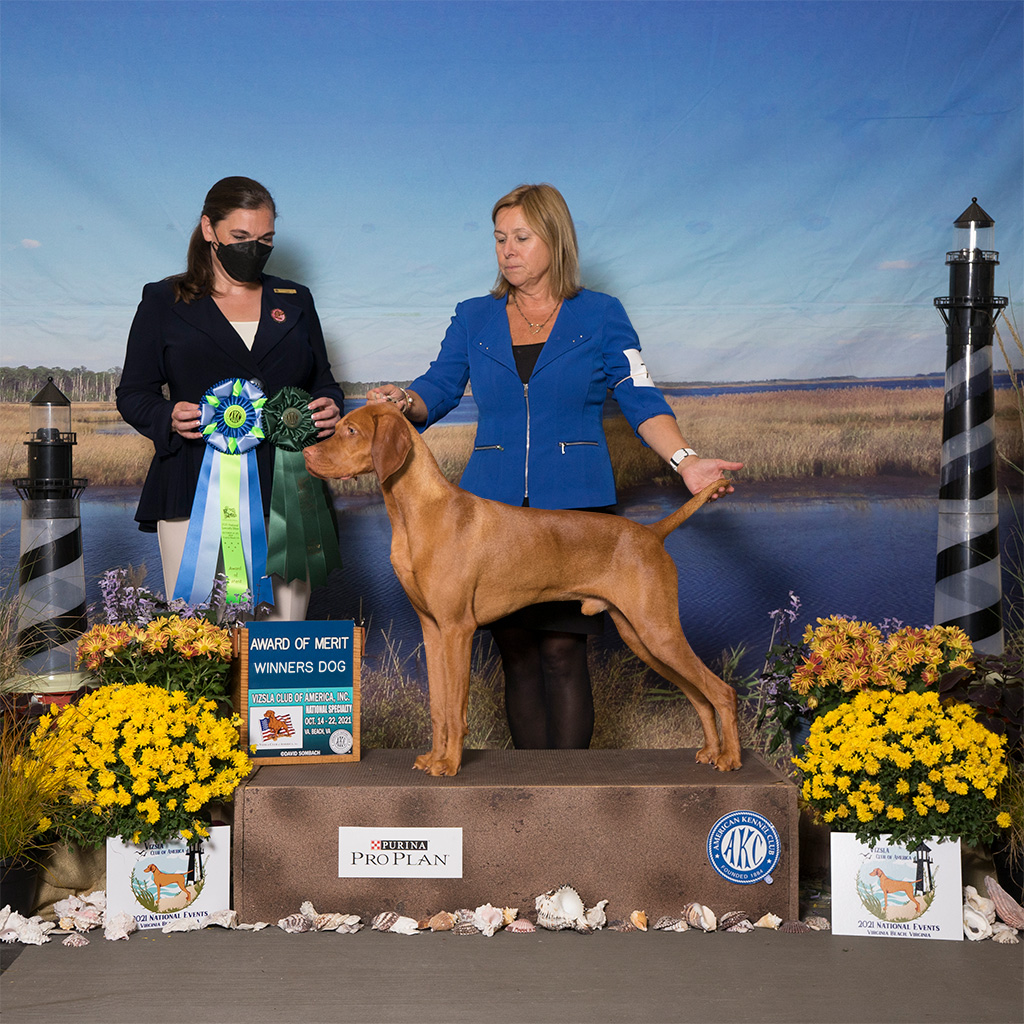 North wins the
#1 Award of Merit at the Nationals
October 2021: At the VCA Nationals, North (CH Ferngolds Empire of the Northern Dance FDJ) first wins his class, Bred By, and then goes on to win Winners Dog. Then, at Breed level, continues on to win Best of Bred By and the #1 Award of Merit. And he's just 14 months old!

Using a bold and unconventional breeding approach since 1993.  Combining the best of European and North American stock to develop and produce sound structure and temperament for Show, Field and Performance.